Erosion Control Projects
---
Erosion control is the practice of preventing or controlling wind or water erosion in agriculture, land development, coastal areas, river banks and construction. Effective erosin controls handle surface runoff and are important techniques in preventing water pollution, soil loss, wildlife habitat loss and human property loss.
Recent Projects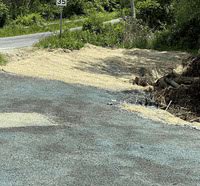 We cleaned up the wetland area to prevent water from washing out into the road and re-vegetated the area.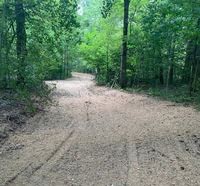 We added erosion control to a wooded area which was restored from a logging operation.