Landscape Projects
---
Landscaping is the process of making a yard or other piece of land more attractive by altering the existing design, adding ornamental features, and planting trees and shrubs.
Recent Projects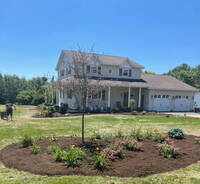 Landscaping was overgrown and in disarray. We removed all of the existing brush and replaced with a new shrubbery and trees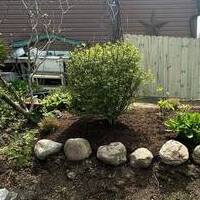 This is a total renovation of a landscape we just completed; We removed all the old, overgrown landscaping, installed all new plants from Johnston's Evergreen Nursery with a new stackable planting bed in the backyard. It turned out great.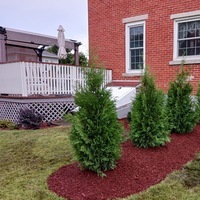 Installed arborvitae trees and updated small shrubs with red mulch